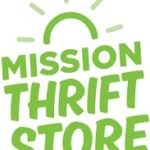 Website BFM Foundation (Canada)
Thrift Store
Chief Financial Officer – BFM Foundation (Canada)
BFM Foundation (Canada) is a national organization with 50 Mission Thrift Stores across Canada. The net revenue from all Mission Thrift Stores is devoted to the Joint Ministry of BFM Foundation (Canada) and Bible League Canada. These funds are used to establish adult literacy programs, provide church planter training, children's ministry programs, and distribute Bibles in many places around the world. The stores are operated primarily by dedicated volunteers.
BFM Foundation (Canada) is currently seeking a Chief Financial Officer who understands and supports the vision and purpose of the organization. The ideal candidate will have proven experience in financial management and accounting, ideally in the non-profit sector.  The right candidate must demonstrate resourcefulness in setting priorities, proposing new ways of creating efficiencies and guiding investment in people and systems.  Excellent people skills with experience collaborating in a multi-disciplinary, diverse and dynamic team is essential.
Qualifications:
Knowledge, Skills and Abilities:
Chartered Professional Accountant preferred or Bachelor's Degree in Business Administration or MBA.
Experience should include legal, audit, compliance, budget and resource development.
Flexible and a self-starter; able to multi-task while also being highly detail-oriented.
Personal qualities of integrity, credibility and a commitment to the mission of BFM.
Follower of Jesus Christ who wholeheartedly subscribes to BFM's faith and lifestyle policy documents
The CFO will need to be available for training in Chilliwack, BC for the first 3 months (July, August, and September).  The CFO will then work from home for the following 9 months or until the BFM Foundation (Canada) office is fully relocated to London, Ontario.
Salary Expectations:  Remuneration will be commensurate with experience.  You may include your salary expectations.  Only those considered for interviews will be contacted.
If you feel you have the passion and skill set that would help to advance the purpose of BFM Foundation (Canada), we look forward to hearing from you!   Please contact admin@missionthriftstore.com and request an Opportunity Information Package for more detail.  Application deadline is May 22, 2017.
BFM Foundation (Canada) welcomes and encourages applications from people with disabilities. Accommodations are available on request for candidates taking part in all aspects of the selection process.