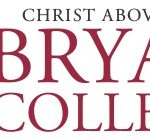 Website Bryan College
Christian Liberal Arts College
The Director of Campus Worship/Assistant Professor of Christian Ministries (Worship Arts) is a twelve month, full-time exempt position reporting to the Dean of Students. Responsibilities include oversight of all worship areas, leadership cultivation, academic instruction, and contribution to and participation with the Student Life team and the Christian Studies and Philosophy Department.
ESSENTIAL DUTIES AND RESPONSIBILITIES:
Develop venues for worship on and off campus, as appropriate.
Recruit and develop students for the purpose of worship leadership.
Teach 6-8 hours per semester in the Worship Arts degree program.
Other duties and responsibilities.
ESSENTIAL CHARACTER QUALITIES:
A vibrant and consistent growing relationship with Christ
A willingness to abide by the "Christian Life Standards" outlined in the Bryan College Staff Handbook.
Character traits of honesty, integrity, reliability and confidentiality.
An ability to get along well with the public, students and co‑workers.
A desire to provide excellent "customer service."
An ability to work well with little supervision.
Good organizational skills.
Attention to detail.
EDUCATION AND/OR EXPERIENCE REQUIREMENTS:
Master's degree (M.A.) and at least two years related experience.
To apply: Complete an online application available on Bryan's website at http://www.bryan.edu/employment; including a brief statement of faith, vitae, and a cover letter describing your interest in the position, research interests, and qualifications for the position.  All files should be in Microsoft Word or pasted into an email.
For more information about Bryan College, be sure to visit our website: http://www.bryan.edu.