Ministry
Applications have closed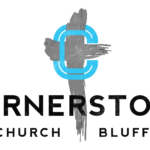 Website Cornerstone Church of Bluffton, SC
We're a growing Church in a rapidly growing Community!
Associate Pastor for Students, Cornerstone Church Bluffton
Cornerstone Church Bluffton is a growing Christ-centered, Bible teaching church in Bluffton, South Carolina that is looking to expand and perfect our comprehensive evangelism and student ministry efforts.  Therefore, we are currently seeking an individual with the following combination of skills, talents, and aspirations to become a part of our Ministry Team.   If you believe that you have the required background, experience and initiative please submit your resume, transcripts and any other supporting documentation to: RJ Hawley, Executive Director, Cornerstone Church Bluffton: bob@ccbluffton.org
If you have any further questions or desire a more detailed job description please send your requests to bob@ccbluffton.org as well.
Experience working in Community Evangelism / Outreach
Experience working in Student Ministry with a strength in recruiting / managing volunteers
Ministry Certification and / or Bachelor's or Master's Degree (preferred, but not required if ordained and holds the necessary experience)
Energetic and works well with others as a team
Self-motivated, creative and possessing a strong work ethic
Humility and willingness to grow in Christ both personally and professionally
Exhibits attention to detail and professionalism
Commitment to gospel-centered ministry and a desire to spread the Good News to our students, their families, the community and to the world
Commitment to recruiting and developing high quality volunteers
Commitment to frequent and open communication with Church staff, key volunteers, parents and the church family