Church
Applications have closed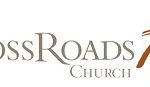 Website CrossRoads Church
The Pastor of K-6 Ministry is someone who understands and is passionate about the discipleship and evangelism of children and their families. They will be a discerning and strategic manager. He/she will lead a truly exceptional staff team and a large of group of people that are called to serve in children's ministry. The pastor will focus on envisioning medium term goals and providing direction, order, and spiritual leadership. This person will be committed to helping and inspiring our families.
Primary responsibilities include:
1. Creating, implementing and evaluating strategic plans for the K-6 Children's Ministry that is part of the overall family ministry strategy. Priorities in planning will be to promote the family ministry vision and to achieve synergies with Early Childhood, Junior High, and Senior High ministries.
2. Working with and continuing to build, encourage and enable our existing serving community within K-6 Children's Ministry. Our goal is to have an abundant volunteer community characterized by a positive, Jesus following, effective, and ambitious culture.
3. Providing leadership and oversight to the K-6 Children's Ministry.
4. Communicating to the church a consistent vision, ministry plan and model for the spiritual development of our K-6 children and their parents.
5. In keeping with our vision, ministry will contain a key component that is outreach focused, where children can find practical ways to be discipled within the context of evangelism. The pastor will create and lead the strategic plan in this regards.
6. Identifying and developing future leaders in our children, providing ways for them to explore and learn their giftedness.
7. Seek out opportunities to help and inspire parents and their family's faith values, providing tools for them to use within the context of their homes.
8. Ensure pastoral care to children and their families. This will happen in cooperation with Community Life and Hope ministries.
9. As part of the family ministries team maintain regular communication and cooperation between Early Childhood and Student ministries.
10. Encourage, Grow, Inform, and Manage the K-6 ministry staff.
11. Administer the K-6 Children's Ministry budget, ministry plan, and procedures. In addition, the pastor will assist the Pastor of Family Ministries in the preservation and execution of our Plan to Protect for the safety of our children.
Full description on our website; see link below:
http://www.crossroadschurch.ca/downloads/sb_crossroads/PastorofK-6FamiliesOpportunityProfilev2.0.pdf
Please follow the application process found on page 7 of the Opportunity Profile.