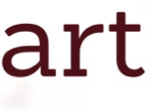 Website https://twitter.com/ Heartlight Ministries
A Residential Counseling Center for Struggling Teens
Residential Mentor
Longview, Texas  75650
Heartlight, a Residential Program for Struggling Teens
Compensation
Annual Compensation Totals $30,000
Benefits Offered
Medical Insurance, Dental Insurance, Life Insurance
Employment Type
Full-Time
Looking for a way to spend a year on the Mission Field in East Texas?
Spend a Year in Texas Making a Difference in the Life of Struggling Teens
Heartlight, one of the nations leading Christian Residential Counseling Centers for struggling teens, is looking for Residential Staff members. The applicants should be energetic, highly motivated, responsible, mature, and loving college graduates who will live and work with struggling teens that have been placed in our care by loving and caring parents. These residential staff must be single, between the ages of 21 and 28, and will live in a house with other residential staff overseeing and supervising up to 10 young people .
Would you consider spending a year making a difference in a teen's life by dedicating yourself to this life-on-life ministry? The work is hard, the rewards are great, and the impact you have just might save the life of a young teen and change the destiny of their family.
Job Requirements
Willing to Relocate to East Texas
College Graduate
Teachable and Relational
A Self Starter, Dependable, and Responsible
Have a life-on-life experience with 60  teenagers and oversee their day-to-day activities with 25 other staff.
Job Benefits
These are paid positions (First year total compensation package is $30,000) that include room & board, health insurance, dental insurance, a generous 25 day vacation package, and participation in our matching 401(k) after a year's service.
"Work Hard, Play Hard, Serve Hard"