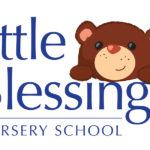 Website Little Blessings Nursery School
Learn & Grow through Play & Faith.
Little Blessings Nursery School is a non-profit Christian nursery school providing half day (morning and afternoon) programs in Whitby. We are looking for a creative and energetic staff member who enjoys caring for children in an active team environment to take on the position of In-Program Supervisor/Director for our nursery school program. The candidate will be able to help fulfill the Mission Statement at Little Blessings:
"Our mission is to provide a safe and nurturing environment for children to learn through play and to support the children's family and Christian values."
Role Summary
The In-Program Supervisor/Director assumes full responsibility for the day to day operation of the Nursery School.  The In-Program Supervisor/Director provides and coordinates the necessary support, resources, supervision and leadership to ensure the provision of nurturing care and education to pre-school children in a group setting, in accordance with the goals and curriculum plans of the centre, the philosophy and policies of the school, and in strict compliance with the Child Care Early Years Act 2014, Durham Region Operating Criteria and the local Departments of Health and Fire.  The In-Program Supervisor/Director is responsible for directing program planning, ensuring appropriate incorporation of Christian principles and values, working effectively with staff, working closely with families and children, connecting with the community, mentoring students and administrative duties related to the day to day operation of the school.  It is vital for this role to provide consistent leadership and supervision that supports the staff and families and provides an environment where everyone feels valued, engaged and inspired.  The In-Program Supervisor/Director will report to the Board of Directors, attend monthly board meetings and provide regular updates to the Board
Qualifications:
·         Early Childhood Education diploma or degree or equivalent training
·         Must be registered and a member in good standing with the College of Early Childhood Educators
·         Minimum of 5 years of experience working with young children; toddler experience is preferred
·         At least 2 years of experience supervising staff, program and children
·         In depth knowledge of and use of professional judgement in the application of the CCEYA and "How Does Learning Happen?" document, extensive knowledge and implementation experience the Durham Region Operating Criteria or similar is a strong asset
·         Familiarity with Christian traditions and practices is a strong asset
·         Experience and sensitivity in dealing with members of different cultural and racial backgrounds, including visible and non-visible dimensions of diversity
·         Well-developed interpersonal, and relationship building skills; ability to establish rapport and excellent communication with members, staff and volunteers; high degree of initiative and dedication; team player; commitment to high quality programming for children and a supportive work environment for staff.
·         Excellent leadership and management skills
·         Strong aptitude in Microsoft Word, Excel, Outlook and QuickBooks
·         Ability to delegate responsibilities where appropriate
·         Excellent verbal and written communications, creativity, time management, and organizational abilities
·         All staff working with children are required under the Child Care and Early Year's Act to have a valid standard first aid certification including infant and child cardiopulmonary resuscitation (CPR) prior to the first day of work
·         Candidate must provide an up-to-date immunization record and clear health assessment, including TB test
·         Flexibility regarding assigned working hours, ability to work split shifts, early morning and mid-late afternoons
·         Must be able to work outdoors for a minimum of 1 hour daily year-round; may be exposed to heat, humidity or cold
·         Provide a Criminal Reference and Vulnerable Sector Police Check from within the last 6 months.
Please submit resumes with a cover letter to:
Janice Higgins at littleblessingsns@live.ca