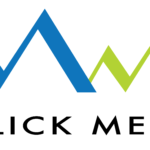 Website Malick Media
Bringing Life to Your Story isn't just a vision for our clients, but for our staff as well. The generous and fast-paced work environment at the Malick Media Group of Companies allows individuals to thrive and teams to succeed. We are known for our industry knowledge, creative solutions, and gracious spirit.
The Malick Media Group of companies include both for-profit and non-profit organizations. The enterprises consist of Malick Media film and broadcast studio, the Plumbline Network, as well as Covenant of Life Ministries. This wide spectrum of organizations enables our staff to interact with a variety of influencers and opportunities. It also develops an extraordinary foundation of learning and experience.
Malick Media is a reputable film and broadcast studio. We equip all media markets with cutting-edge production and publication services. Malick Media is known for its persistent quest to Bring Life to Your Story. Plumbline Network combines technology, media and faith to help individuals discover and live out their life's passions. Covenant of Life Ministries is a non-denominational, Christian based church.
Our state-of-the-art facilities provide a home where storytellers can breathe life into their productions, while our creative and competent staff underpins the structure and systems that ensures a successful product. Currently the Malick Media Group is looking for a detailed oriented, brand ambassador to join our team as the:
Executive Assistant/Operations Supervisor to the CEO/Lead Pastor
As a consummate and values driven professional you demonstrate initiative, diplomacy and thoroughness in the completion of a wide range of administrative, operational, project management, public relations, and event planning responsibilities. This critical role handles a wide spectrum of complex and confidential situations and resolves conflicts on a variety of matters. The role also includes travelling with the CEO/LP on a regular basis to ensure flawless promotion and execution during speaking engagements.
Degree or certification in Business administration; Marketing; office administration
7+ years excellent computer skills with advanced proficiency in MS Office suite
Excellent organizational skills and communication skills
5+ years overseeing unit operations
5+ years as Executive Assistant
Public Relations experience
Strong Project Management experience
Strong working knowledge of and proficiency with a variety of social and traditional media platforms
Must be willing to work on Sundays and travel as required
Understanding of or work within a Christian-based environment would be an asset