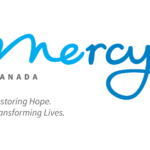 Website Mercy Canada
Restoring Hope, Transforming Lives
Director of Development
POSITION SUMMARY:
The Director of Development is responsible for strategic planning, organizing, and directing all of Mercy Canada's development initiatives including, major individual donors, church relationships, corporate donors, grant solicitation, planned giving, special donor events, and capital campaigns.  The Director of Development works closely with The Executive Director and the Board of Directors in all development and fund raising endeavors.
KEY DUTIES/RESPONSIBILITIES:
·         Establish and develop a major gifts program including identification, cultivation and solicitation of major donor relationships.
·         Foster relationships with prospective donors and key supporters on a continual basis to both engage them and develop their support.
·         Identify and develop corporate, church, community and individual prospects who match the organization's fundraising priorities
·         Build the planned giving program with a focus on deferred gifts such as bequest expectancies.
·         Direct the annual fund program, including mailings and annual fundraising drives
·         Direct capital campaigns and other major fundraising drives.
·         Direct employee fundraising drives.
·         Oversee prospect research.
·         Work closely with Director of Finances, Executive Director, and Board of Directors.
·         Oversee fundraising database and tracking systems
·         Supervise and collaborate with Marketing and Communications manager and oversee creation of publications to support fund raising activities and events.
·         Recruit volunteers and develop a community board to host and in engage special events.
·         Develop and maintain gift recognition programs.
·         Oversee grant writing including research, proposal writing, and reporting
·          Professional conduct at all times.
·         Perform other related duties as requested.
QUALIFICATIONS:
·         Mission driven and passionate about the vision of Mercy Canada
·         A bachelor's degree.
·         3-5 years minimum experience in professional fundraising;
·         Proven fundraising ability, knowledge and experience in fund raising techniques, particularly major gift fundraising
·         Demonstrated ability to raise at least $1M
·         Demonstrated success in the development and management of major gift programs.
·         Strong interpersonal and writing skills
·         Possess the skills to work with and motivate staff, board members and other volunteers.
·         Flexible, able to multitask and adapt to pressing prioritized deadlines
·         Have the passion and desire to build external relationships.
·         Be a "self-starter" and goal driven to initiate donor visits and fundraising calls.
·         Be organized and exhibit "follow through" on tasks and goals.
·         Display a positive attitude, show concern for people and community, demonstrate presence, self-confidence, common sense and good listening ability.
If you are a person who is passionate about young women walking in Freedom from life controlling issues? If you would love being part of a dynamic team who feel called to this life giving work? If your experience and background meet the above criteria, please apply we would love to have you on our team.
SALARY/BENEFITS:
Competitive/commensurate with experience and other qualifications.