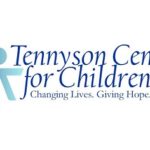 Website Tennyson Center for Children
Residential, day treatment & school for traumatized children
Tennyson Center for Children provides residential and therapeutic services, as well as a K-12 school, to Colorado children ages five to 18. The children are survivors of severe abuse or neglect, or have significant mental health or developmental issues. Tennyson Center is often seen as a last resort for children who have nowhere else to go, and they've been helping children for more than 112 years.
We are currently seeking a Manager of Spiritual Integrated Therapy!!
The Manager of Spiritual Integrated Therapy is responsible for the development of Tennyson's Spiritual Integrated Therapy initiative, including design, leadership and oversight.  The Manager of Spiritual Therapy will supervise the Chaplain responsible for pastoral care, integrating clinical services, as well as ecumenical and interfaith activities related to the spiritual growth, religious practices and the treatment goals of children and families.  The Manager of Spiritual Integrated Therapy will also be responsible for the development of outcome measures supporting the impact of spiritually integrated services for children with significant challenges including: trauma, neglect, mental health, etc.
Supervision of Chaplaincy and Spiritually Integrated Therapy
Provide supervision of Chaplain to provide spiritual services and coordinate spiritual development and faith based activities for Children and Families
Review the interfaces of spiritual themes and clinical issues of cases assigned to the Chaplain.
Provide supervision of Chaplain delivery and coordination of spiritually integrated services
Actively participate in clinical trainings and various team meetings
Outcome Measures
Work with Chaplain and Clinical teams to develop outcome measures that capture the impact of spiritually integrated services for Children and Families
Assess impact and adjust program to achieve better results over time
The manager will not be responsible for the collection of data but rather the establishment of the data framework and the analysis of the results with an eye on programmatic improvements over time
Staff Relations
Provide supervision of Chaplaincy role in supporting the agency staff wellness program and efforts
Serve as leader of racial, ethnic, cultural, and religious differences of clients and staff
Coordinate with the Manager of Training to develop and deliver trainings in spiritually integrated services, self-care, and diversity.
External Relations and Advocacy
Coordinate with the Development Team and CEO to support relationship development, external communication, and fundraising efforts for the chaplaincy and spiritually integrated therapy
Represent TCC at faith communities throughout our support area with preaching, worship, presentations, mission outreach, and other meetings.
Represent the Tennyson Center for Children (TCC) at Christian Church (Disciple of Christ) assemblies and other churches meetings to support the mission and work of TCC and highlight the strength of our programmatic partnership with the Christian Church (DOC)
Support the development of a new partnerships in the community in a way that empowers other agencies to replicate this work so that more children are helped over time than Tennyson can support directly
Partner with the Program and Development Teams to develop a platform and provide leadership in the community supporting the impact of spiritually integrated therapy
Develop a network of religious leaders from diverse faith traditions in the metro area who can provide consultation for staff and/or direct pastoral care for clients as needed.
Represent the agency through ecumenical, denominational, and professional committees and selected task forces
Requirements/Qualifications
• Masters in Divinity or commensurate AND Clinical Masters (LCSW, LMFT, or LPC track required).
• Two years previous supervisory experience preferred
• Two years previous experience working with emotionally disturbed children preferred
• Ecumenical experience preferred
• AAPC or CPE certification preferred
* Current good standing in the Order of Ministry (or eligible to receive) of the Christian Church (Disciples of Christ), or equivalent good standing within another denomination.