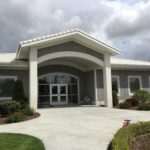 WHB School
Small private Christian school (about 25 students)
2017-18 School Year
Washington State Certified Teacher needed for small private Hutterian Christian School. Washington has reciprocity with most other states concerning teacher certification.
Come work as a part of a team, planning and carrying out the education needs for a school of about 25 students. We have three full time and two part time teachers.
Pay dependent on experience and education level. Generally 80% of state pay scale plus stipend for retirement, medishare if needed.
Teachers do not join the community, they work for it. We would welcome applications from a couple with at least one able to certify in Washington State.
Email for more information.