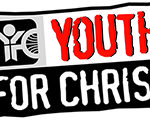 Website Youth for Christ Canada
We see the hope and potential in every young person.
The National Administrator is responsible for assisting the National Team in general administration, regular accounting duties and administration projects that may arise. In addition, this role administers the National employee benefits program for staff across Canada.
This position is full-time will be supervised by the Accounting Manager.
Primary Responsibilities
NATIONAL BENEFITS ADMINISTRATION
To champion, promote and administrate the Manulife National Benefits program to staff, chapters through exceptional customer service.
New National Staff Orientation: ensure HR Director has necessary information so that new staff are brought on board smoothly.
Manulife AdministrationProcess new applications, changes, terminations, and additions. Administrate monthly invoices and billing to chapters.
Research answers to staff questions, concerns and problem solve any benefit issues that might arise.
Process RSP and TFSA applications; monthly transfer contributions to Manulife.
Each fall ensure Health Care Spending Dollars are designated for the upcoming year; process the designation prior to January 1 of the upcoming year.
Meet with Manulife representatives, CFO and Accounting Manager as needed.
FINANCIAL SERVICES
Accounting: general ledger reconciliation, accounts payable and receivable; reimbursement processing; monthly journal entries, and payroll processing.
Financial Reporting: distribute monthly financial statements and account activity reports to staff and departments.
Event Registration: work with YFC Canada departments to process event registrations and other income.
Internationally:  work in conjunction with Global Engagement to coordinate Agency Agreements; coordinate quarterly reports from countries; international fund transfers, and maintain a detailed filing system.
Work with the Accounting Manager to complete other assigned duties and processes.
GENERAL ADMINISTRATION
Maintain the Chapter/Satellite Address book and Executive Director / Board Chair list.
Maintain the YFC Membership list as required by the Canada Not for Profit Act.
Assist the CFO and Accounting Manager on legal and accounting requirements for auditors and lawyers.
Coordinate National Ministry Conference subsidy process.
Annual General MeetingWork in conjunction with the CFO to assemble AGM materials and communications to Executive Director's and Board Member's.
Attend the AGM to administrate attendance, distribute materials if required, and take minutes.
Update and send out Charter Documents as required.
Work with HR to coordinate the Staff on-boarding process.
SPIRITUAL AND PERSONAL DEVELOPMENT
YFCC staff members are encouraged to spend time in spiritual reflection and development and are encouraged to take annual spiritual retreats.
YFCC staff are encouraged to attend YFC Regional and National conferences.
YFCC staff are encouraged to attend relevant training and enrichment courses
THE IDEAL CANDIDATE
The ideal candidate possesses exceptional organizational and communication skills, and has a passion for seeing Canada's youth become lifelong followers of Jesus.
The successful candidate will:
Have a vibrant, mission-minded faith
Bookkeeping Skills
High level of customer service
Takes initiative
Team player
Detail oriented
Further to this overview will be a process of telephone and on-site interviewing. Interested candidates should forward their resume in confidence to: recruitment@yfccanada.org