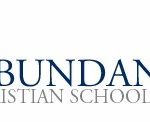 Website Abundant Life Christian Learning Center
"Growing Kids God's Way" Infants through Eight Grade
Infant/Toddler Massachusetts EEC Certified Teacher – Full-time/Full Year (M-F):
We are looking to hire a highly dedicated and effective Infant/Toddler Teacher for our Program. This person must be able to create a loving and nurturing Christ centered atmosphere, create developmentally appropriate  curriculum, foster a good rapport with families and manage daily classroom routines. Teachers are responsible for working with the team to implement enriched programming to meet each child's spiritual, cognitive, physical, and social/emotional needs. Solid knowledge of Infant and Toddler development to develop curriculum and assess children quarterly is important.  Teachers must be reliable, enthusiastic and constantly alert.
We are distinctly Christian and serve our community with high-quality care and education with Biblical principles for children 3 months to 5 years old in the Learning Center.
Fulfill your calling; come join us in a caring, supportive, fun and Christ-centered environment where we believe in "Growing Kids God's Way!"
Salaried position with Benefits
Please send resume and letter of interest to:  rdamas@alcsnet.org
Or call: Robin Damas, 978-657-8710 x 119