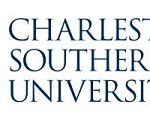 Website Charleston Southern University
Promoting Academic Excellence in a Christian Environment
Charleston Southern University is currently accepting applications for the Director of the R. Mendel Rivers Library. This position reports directly to the Vice President for Academic Affairs and works in concert with key stakeholders to promote the educational objectives of the University by communicating a clear vision of the Library's service to the University community, including students, faculty, staff, and members of the general public.
Work Performed:  Manage library resources responsibly and lead library personnel effectively.  Work collaboratively with leaders of the academic programs and serve on the appropriate University committees.  Facilitate and encourage professional development and approve all travel requests within the Library.  Prepare recommendations to the Vice President for Academic Affairs on Library faculty and staff appointments, salaries, evaluations, promotions, and retention. Develop and implement long range plans for the Library which are consistent with the University's mission.  Provide vision and leadership in adapting to the changing environment of the academic library.  Prepare and oversee budgets related to the Library.  Prepare an annual report of library activities and assessment of its institutional effectiveness.  Prepare statistical reports, both internal and external to the University.  Assist academic departments in preparation of library sections in internal and external reviews.  Represent the University within local and statewide academic consortia. Perform other duties as assigned by the Vice President for Academic Affairs.
Minimum Qualifications: This is a tenure-track faculty position with the rank of Assistant/Associate Professor.  Education:  ALA-accredited MLS/MLIS, earned doctorate preferred.
Experience:  Must have a record of at least five years of progressively responsible management experience in academic libraries; excellent interpersonal and oral and written communication skills; evidence of effective fiscal and human resource management; familiarity with all areas of library operations; knowledge of emerging technologies and trends in higher education; and experience with assessment and strategic planning.  Must be able to work effectively independently and as part of a team with extensive computer literacy.