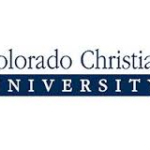 Website Colorado Christian University
Job Summary
The School of Music at Colorado Christian University is currently seeking applications for a full-time faculty position in music as Director of Choral Studies and Music Education. The successful candidate will demonstrate the ability to effectively teach and recruit music students at the university level. The Dean and Vice President of Academic Affairs will determine faculty rank based on the finalist's credentials and experience.
Knowledge, Skills, and Abilities
1. Doctorate preferred or a master's degree with significant relevant experience accepted. Degree must be in choral conducting, vocal performance, or music education (choral emphasis).
2. Experience with a wide variety of musical styles, including a working knowledge and love of classical sacred choral literature and as a K-12 music educator with a state licensure.
3. Working knowledge of current Colorado Department of Education music education requirements or equivalent in another state.
4. Passionate about Christ-centered higher education and dedicated to the integration of faith, CCU's Strategic Objectives, and learning in their field. Deeply committed to student success.
5. Excellent oral and written communicator.