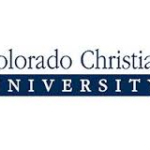 Website Colorado Christian University
Job Summary
The Application System Administrator is responsible for the administration of the Academic/Instructional departmental virtual infrastructure. These duties include, but are not limited to, Windows and Linux server administration and various hosted applications.
Knowledge, Skills, and Abilities
1. BS degree in related field and one or more professional network certifications required.
2. Knowledge of Apache Tomcat, PHP, Microsoft IIS, and MS SharePoint.
3. In-depth knowledge of Windows Server 2008/2012, Linux, VMware or MS HyperV , Citrix/Xenapp and PowerShell.
4. Excellent problem solving/analytical and time management skills.
5. Able to balance multiple priorities in a fast-paced environment.
6. Demonstrated soft skills required, such as presentation of ideas and ability to clearly articulate concepts to senior management.
7. Able to effectively interface with technical and nontechnical staff at all organizational levels.