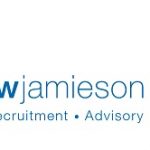 Website Farrow Jamieson
Summary
Grow the financial support for our expanding international ministries.

Foster long term partnerships with leadership training agencies.

Champion the interface between theological education & mission.
Bring your fund-raising, leadership and strategic skills, passion, knowledge & drive to programmes which develop Christian leaders across Asia-Pacific.
The organisation
LeaDev-Langham (www.leadev-langham.org) is a not-for-profit which supports the development of Christian leaders in Asia-Pacific.  The Auckland-based team collaborates with two global networks: Overseas Council and Langham Partnership International.  The focus of the work in Asia-Pacific is:
Student and faculty training including sponsorships

Supporting training agencies with infrastructure development such as providing literature and IT resources, and funding campus development

Training preachers and developing local preaching movements
The challenge
The churches of Asia-Pacific are mostly characterised by strong numerical growth, often in very economically poor regions, and under great pressure and/or persecution.  These churches often lack the capacity to train enough leaders to shepherd and disciple the huge numbers of new believers under their care, so they can grow in depth of faith.  LeaDev-Langham's aim is to increase and enhance the leadership capability of emerging church leaders within their own countries, culture and context, largely through theological education, and by focusing on leadership characterised by humility, simplicity, integrity and excellence.  In the last two decades, LeaDev-Langham has grown its international ministries, contributing via networks to the development and resourcing of thousands of pastors and church leaders across the region.
Working mainly into Asia-Pacific, the Executive Director will be primarily focused on developing and maintaining a viable fundraising stream, while also engaging with our two international mission networks. The successful candidate will have a passion for mission that is evidenced in his/her life choices and have a level of theological literacy that makes him/her comfortable in an academic environment.  Of paramount importance is the ability to communicate with and inspire Kiwi Christians in a way that engages them in the ministries of LeaDev-Langham, and to think strategically about mission.  Also essential are leadership abilities to build and motivate the local team.
The person
Accountable to the motivated New Zealand national board, and leading a team of professional paid and volunteer staff based largely in Auckland, we seek a leader who has:
Proven fundraising abilities particularly through building positive relationships with major donors in New Zealand and internationally
Excellent communication skills

Cultural awareness and a track record of modelling servant leadership

A passion for mission and capacity for strategic thinking (both 'heart and head')

Solid ability to lead and build the local not-for-profit organisation
Previous experience living and/or working in an overseas context would be an advantage. The role requires international and national travel.
If you believe you have the abilities and alignment with Leadev-Langham's mission and values, and want to enhance the capabilities of christian leaders in majority world countries, your journey simply starts with indicating to us at Farrow Jamieson you would like to know more about this opportunity.
Please apply on the Farrow Jamieson website http://adr.to/extsq – or call Gordon Duncan of Farrow Jamieson on +64 9 915 9141 for a confidential chat.