Ministry
Applications have closed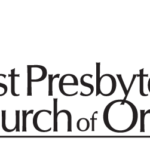 Website First Presbyterian Church of Orlando
Job Summary
Reporting to the Minister of Family Life, this position is responsible to provide leadership and direction for the Student Ministry (6th grade- College) program. This is a hands-on position, working alongside the Student Ministry staff and lay volunteers to serve the students and parents in the spiritual growth of our students.
Major Tasks, Responsibilities and Key Accountabilities.
●       Provide vision, leadership and direction for Student Ministry programming that include, but not limited to: Sunday School, regular week night event,  small groups, retreats, and special events.
●       Design, implement and evaluate Students Ministry program and curriculum to align with the mission of FPCO and the Evangelical Presbyterian Church Statement of Faith.
●       Engage parents through participation, support and communication of Students Ministry programs.
●       Provide resources and guidance to assist parents in their primary role of the discipleship of their children.
●       Recruit, train, and manage paid staff and volunteers who exemplify the love of Jesus as they minister to the students and their parents.
●       Actively partner with other staff leaders to integrate Student Ministry into the larger church body.
●       Ensure compliance with all mandated and established safety regulations and procedures.
●       Prepare and monitor annual budget for Student Ministry.
●       Contribute to the overall mission of the church by utilizing the unique God given gifts and talents to perform other duties as needed.
●       Other duties as assigned
Minimum Qualifications
●       Must have a deep, abiding relationship with Jesus Christ, a demonstrated spiritual maturity and a commitment to a faithful Christian lifestyle
●       Must be at least 18 years of age
●       Must pass a criminal background check
●       Must be/become a member of First Presbyterian Church of Orlando
Education and Experience
Typically requires a Bachelor's degree from a four-year college or university; or five (5) or more years of related experience and/or training; or equivalent combination of education and experience.
Desired Gifts/Preferred Qualifications
●       An evidenced calling to minister to students
●       Leadership experience in student ministry program management, including teaching experience
●       Experience in designing creative student ministry programming.
●       Ability to build strong relationships with parents, student, volunteers, staff and congregation members
●       Excellent verbal and written communication skills; active listener and collaborator
●       Ability to manage and motivate paid staff and volunteers
●       Strong planning, organizing and prioritization skills
●       Intermediate proficiency level of computer/technical skills
Work Environment
●       The employee is occasionally required to stand, walk, sit, stoop, kneel, crouch, or crawl when interacting with students
●       Able to lift 25 pounds on an occasional basis
●       The noise level in the work environment is usually moderate, sometimes loud (music from worship band/musical instruments and/or students)
●       Some overnight travel required including Student Ministry Camp events