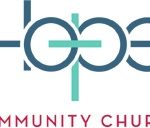 Website Hope Community Church
PASTOR OF STUDENT MINISTRIES
Job Status: Full Time Reports To: Lead Pastor
Respond To: office@shawanochurch.org
PROFILE Hope Community Church is made up of people who want to love and follow Jesus as a way of life. We endeavor each week to share the unchanging message of Jesus in culturally relevant ways. We are known in the community as a church with a vitalized ministry to kids and young families. For being in a small city/rural environment Hope Community Church has grown significantly in the last 10 years and now averages around 600 people during our Sunday morning services with over 1200 on major holidays. We are a church committed to investing our lives to make an impact for God's Glory. We are a Converge Worldwide Church located in Shawano, Wisconsin (www.shawanochurch.org). Shawano is known for the recreation around its beautiful lakes and rivers in Northeast Wisconsin,
just 35 miles west of Green Bay. The Shawano area enjoys a service area of over 20,000 people within a 15-mile-radius of our town. For years people have traveled here from larger cities to enjoy the beauty of God's creation with wonderful, outdoor recreation opportunities .
We are presently seeking a full-time Pastor of Student Ministries with a passion for outreach to join our ministry team.
POSITION SUMMARY
The Student Ministry Pastor will build and lead a thriving High School and Junior High student ministry. This person will also develop and lead new outreach opportunities for the entire church family within our city and surrounding communities. We are looking for an outgoing pastor who loves to connect with teens and has the upfront ability to communicate and teach. They will have had proven leadership and supervisory experience that will translate into motivating a high capacity team of volunteers.
This key staff member will report to the Lead Pastor and possess the desire and eagerness to be mentored and to grow in their Youth Ministry, preaching and communication skills. Opportunities will be made available to bring the right candidate onto the Weekend teaching team, with increased responsibilities and growth as a key member of the pastoral staff. This position will be highly considered for ministry opportunities and leadership roles based on performance as Hope Community Church grows and expands into new communities.
QUALIFICATIONS
• A Christ-follower, with a vibrant, personal relationship with God.
• Undergraduate degree preferred, comparable work experience considered.
• Minimum 2 years' experience in Student Ministry.
(If you are a new college graduate, a significant internship at a large church will be considered)
• Has demonstrated leadership with strong references.
(In an established ministry setting working with middle and high school students and their families.)
• A highly-driven team player.
• Strong, demonstrated large group communication skill.
• Proven heart for outreach with the ability to connect with outside organizations and ministries.
• Ability to relate with other staff and ministry leaders in a team setting.
COMPENSATION: Competitive salary package plus excellent health and retirement benefits, generous paid vacation,
and expense allowance. Compensation is commensurate with experience.
APPLICATION PROCESS:
All ethnicities are encouraged to apply! Please send cover letter, resume, any personality or gifting assessment results,
and any media links of upfront teaching/communication to: office@shawanochurch.org