Finance
Applications have closed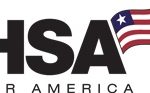 Website HSA for America
Help Fellow Christians Opt Out of Obamacare, and Save Thousands of Dollars
When the Affordable Care Act, which established Obamacare, was passed, a little-noticed section of the law established the option for people to join a faith-based healthshare plan, instead of purchasing an Obamacare plan.
As premiums under Obamacare have soared, millions of Americans have been making the choice to switch to faith-based healthshare plans. Because these plans tend to attract healthier people, the monthly costs are typically less than half that of health insurance premiums.
These plans are not insurance plans, even though they have a lot of similarities to health insurance. Instead, they are plans in which a group of like-minded people group together to share medical expenses through a not-for-profit ministry. You do not have to be licensed to share and enroll people into these plans.
Our healthshare team members all work from home, and set their own schedules. For every individual or family they enroll in a healthshare plan, they receive a monthly residual income, that could literally last for years.
We are looking for someone who can share the benefits of these plans, make it easy for fellow Christians to learn about and get enrolled, and build long-term client relationships that will lead to a growing long-term residual income. You will be sharing this will people in your community, and you will also have the opportunity to add to your clients with leads that come in through our company website.
We have both full and part-time positions available.
As part of our marketing system, you will:
Receive detailed training to enable you to comfortably talk with people who may benefit from joining a faith-based Healthshare plan

Receive ongoing commissions from every person you enroll, for as along as they are a member (lifetime vesting on earnings occur after you reach certain production levels)

Receive leads from interested prospects who have visited our website, and want to learn more

Have access to weekly training calls to learn how to more easily share this information and enroll more people

Be part of our automated marketing system that includes emails, e-newsletters, mailed newsletters, blogging, social media, and other activities that generate leads and drive prospects to contact you for more information, and refer their friends and associates.
Commissions range from 4% – 10%. So if a family is paying $600 per month for a plan that you are earning 6% on, you would receive $36 per month. Ten clients (one small business) could bring in $360 per month, and just 100 clients could result in an annual residual income of $43,200+.
Our goal for most of our healthshare associates is to get them to at least 500 clients on the books, which will virtually guarantee a very healthy six-figure income. How quickly you get there, of course, would be based on your own efforts and results.
The ideal applicant is active in their church and community, loving and interested in helping people, and someone who is able to work independently. If you feel like this could be the right opportunity for you, click here: http://www.hsaforamerica.com/christian-faith-based-consultants-strategy-form-4.htm to Complete On-Line Application Now.
This link will take you to our application processing system. The application process includes filling out an application, taking skills and screening tests, and for those who qualify, undergoing video recorded and live interviews.
For more detailed information, download a more detailed description at: http://www.hsaforamerica.com/pdf/Christian-Healthshare-Opportunity.pdf?pdf=recruiting-brochure-christianjobnet.
After reading the ebook, and you think that this position fits you, you can schedule an appointment here.