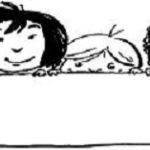 Website Little House Residential Care Services Inc.
Foster and Group Homes taking care of vulnerable children/youth
Ministry work with Full Time Pay.  Faith based (Christian) organization is seeking couples and child and youth workers interested in working with children. This is an opportunity that allows husband and wife to work together in a family setting taking care of six children in one of our homes. This live-in, House Parent, position offers an excellent salary with benefits, with approximately 21 days on duty and 7 days off each month, plus vacation.
Valid full G driver's license and some computer skills are required as well as a current Police check including Vulnerable Sector (within the last six months). No experience necessary, just the ability to relate to children (6 to 18) and the desire to mentor/guide and provide a caring environment. Experience with Autism, OCD, ADHD, FAS, etc. is an asset but not required. If you feel that this is something you would love to do, we would like to talk with you about this opportunity/ministry. This opportunity is in Smithville, Ontario.
Please e-mail both your resumes and cover letter explaining what interests you about this position to lhsecretary@cogeco.net or contact us at 905-957-3285. www.littlehousecare.com
Thank you.