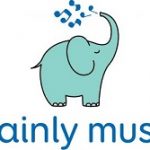 Website Mainly Music New Zealand
We're looking for an Area Coach to work for a total of 9 hours, two to three days a week, from our Penrose-based NZ Support Centre.
We're looking for someone who is a thinker and processor; who likes listening more than talking. We want to find someone who enjoys equipping rather than resourcing and who loves people, particularly empowering and encouraging them. We're looking for someone who isn't afraid to challenge BUT are wise in knowing when to make that challenge.
The role involves nurturing and developing volunteers so we're looking for skills in active listening, approaching tough subjects in a way that bring others on board, and the ability to discern and support leaders facing real issues within their groups. If you have lived in the South Island at some point of your life, this would be a definite advantage.
The role of Area Coach will not require travel as we have a trainer who looks after the groups in terms of on-going development input.
You'll need to be confident with Word, Excel and the internet and not be afraid of keeping call records and being administratively savvy. Each year, you'll attend two Auckland-based training events.
If you have responsibilities for children, we do require some level of work during school holidays so it'll be important to have sorted ways to work around this. We can be flexible in terms of your working time in the holidays though.
You will have the full support of our Support Centre team and other Area Coaches at all times. Your ability to learn the breadth of the mainly music ministry so as to speak confidently in a conversation will also be a must.
We're a not for profit organisation, with all staff members having the passion to work under the umbrella of a Christian statement of faith and to see people explore faith at their own pace. The role will involve times when you'll pray with the mainly music leaders.
Whether you have prior experience of being involved in a mainly music group at a local level is not relevant. We will teach you the basics and more importantly the purpose of the concept.
If you have interested in knowing more about this role, please email johood@mainlymusic.org for the Position Expectation and application information. Applications will close in 23 February 2018 with interviews happening just after. The role will commence in mid March 2018. If you would like to chat about this, please call me on 09 2804664.