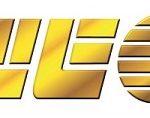 Website Morris Cerullo World Evangelism
JOB DESCRIPTION:
Morris Cerullo World Evangelism (MCWE) is hiring a full-time Data Entry Clerk in our San Diego office. MCWE is a Christian ministry that began in 1961 and has hosted evangelistic events and trained and commissioned Christian leaders for ministry in 93 nations.
The majority of the time, this position performs data entry functions. However, this individual is also cross-trained to perform other related tasks like scanning and filing. Bank Teller, Electronic Funds Transfer (EFT) or automatic deduction experience are a plus.
The data entry responsibilities include: processing memberships, partnerships, account verifications and coding of incoming mail. Must maintain confidentiality, be able to work the assigned schedule, and adhere to the tenets of the Christian faith. Email your resume to HR@MCWE.com or apply on line.
RESPONSIBILITIES:
-Sorting mail, operating and coding response pieces
-Data Entry of the daily monetary donations into partner profile accounts
-Data Entry of batches into EDS system with speed and accuracy
-Ability to expedite work through department without sacrificing accuracy
-Ability to follow through on any given task
-Ability to read partner profiles with attention to the details
-Recognize and deal with any deviations from routine or non-routine work
-Identify problem trends and communicate them clearly with well defines workable solutions to immediate supervisor
-Enter, update and verifies data into relevant software system for daily donations into Partner accounts
QUALIFICATIONS:
High school diploma or G.E.D. certificate. Bank Teller experience preferred.
Proficiency with MS Dynamics GP or MS Dynamics AX a plus.
Alpha and numeric data entry skills
Type a minimum of 50 words per minute (wpm)
7000 key strokes per hour (ksph)
Proficient in Excel reporting
Proficient analytical and mathematical skills
POSITION TYPE AND EXPECTED HOURS OF WORK:
This is a non-exempt, full-time position. Days and hours of work are Monday through Friday, 5:45AM to 2:45PM. Some variations in shift may occur. Must be able to work requested holidays and weekends, as needed.
COMPETENCIES:
Excellent attention to detail and double checking work to minimize errors.
Excellent interpersonal skills is extremely important (e.g. in person, on the phone, and through all written correspondence).
Must maintain excellent customer service on a consistent basis.
Ability to follow written or verbal instructions and complete work accurately, thoroughly while meeting tight deadlines with minimal supervisory oversight.
Excellent written and verbal communication skills.
Excellent organizational skills and time management.
Ability to prioritize workload, multitask, think creatively, and problem solve.
Ability to read and write in English and do basic math.
Ability to work independently and as a team member.
Ability to be confidential and demonstrate ethical conduct
WORK ENVIRONMENT:
This job is performed in an office environment. This role routinely uses standard office resources such as: computers, phones, filing cabinets, copiers, and printer/fax machines.
PHYSICAL DEMANDS:
This position requires the ability to navigate throughout a large office, 2-story complex. This is primarily a sedentary role; however, some walking, standing, bending, and lifting up to 20 lbs. may be required. The physical demands described above must be met by an employee to successfully perform the essential functions of this job.
OTHER DUTIES:
The purpose of this job description is to summarize the primary job functions and responsibilities of this position; it is not intended to be an all-inclusive list. Therefore, employees will be expected to perform additional duties as assigned by their supervisor or their supervisor's designee. Duties and responsibilities may change at any time with or without advance notice.