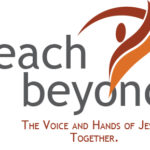 Website Reach Beyond
The Voice and Hands of Jesus. Together.
The Director of Creative Services is a full-time, exempt position leading Reach Beyond's Creative Services team and giving strategic direction to the marketing and communication of the mission.
Responsibilities:
Directs and manages the creative team in the strategy and presentation of organization brand and messaging, maintaining design standards and quality control of all outgoing communications content

Oversees and manages projects for Creative Services

Maintains knowledge of marketing trends, developments, and best practices integrating traditional and digital media tools to develop and execute marketing and communication strategies

Implements comprehensive and aligned strategic marketing plans, with emphasis on digital strategies and raising brand awareness developing and cultivating donor relationships

Is sensitive to and aware of changing global security issues with creativity in addressing concerns throughout the mission

Works closely with the President, the Development Director and Mobilization Ministries Director to serve stakeholders' needs in communication, including direct mail, print, digital and other channels of communication as necessary to enhance donor development and mobilization

Collaborates with the international leadership team to establish and maintain the mission standards of communication, security standards and policies

Ensures compliance with the ends of Reach Beyond

Manages and executes public and media relations plans, including editing and approving digital and print communications content worldwide, and acquiring necessary approvals from field representatives including the cleansing of communications pieces for security concerns involving ministry partners, regions and staff around the world

Serves on the Ministry Service Center Lead Team

Develops and manages Creative Services budgets

Participates in prayer times and chapel/staff meetings
Spiritual Requirements:
A born again believer of Jesus Christ with a heart for service

In agreement with and willing to uphold the Reach Beyond Statement of Faith
Job Requirements:
Passionate about global missions and reaching the unreached
Strong servant-heart and highly values collaboration/working with a team
Prefer two – five years' missions experience or serving globally
Prefer a minimum of 10 years' successful management experience with a team of five or more
BS Degree in Marketing or related field; and prefer a minimum of 10 years' experience in Marketing / Communications
Prefer a minimum of 10 years' successful project management experience
Prefer a minimum of five years' experience with a non-profit
Ability to effectively communicate concepts and ideas to executive leadership in a clear, concise manner
Strong supervisory skills with the ability to motivate and lead team members towards department and mission objectives
Ability to track and measure department goals and objectives
Desire and ability to stay current with effective marketing and communication strategies within the US and globally
Willing and committed to hold to the Statement of Faith and the policies described in all manuals

Must be authorized to work in the United States and provide required documents
This job description does not constitute a contract for employment.