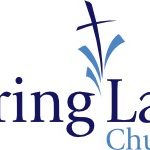 Website Spring Lake Church
Spring Lake Church is a thriving, soon to be multi-site, church in Green Bay, Wisconsin with a weekly attendance of more than 1,000 people.  Its vision is to develop and equip tens of thousands of people to be Christ followers and disciplemakers, resulting in an enduring legacy of God's love in Northeastern Wisconsin and the world.
Spring Lake Church seeks an Executive Ministries Pastor/Director who will work closely with the Lead Pastor to operationalize the vision of Spring Lake Church.  This person will lead the associate pastors/directors in the day-to-day functions of the individual ministries they oversee.
The successful candidate will:
·         Be a Biblically mature disciple who is actively developing fellow disciples of Christ
·         Be a proven leader with a record in developing people, systems, and processes
·         Be gifted and skilled in high-level administration
·        Adhere to the EFCA doctrinal statement of faith
·         Possess 5+ years of experience leading within a church or business setting with a strong, proven background in organizational management, strategic leadership, fiscal and budgetary processes, discipleship and mentoring
·          Possess 5+ years ministry experience in a church setting