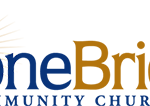 Website StoneBridge Community Church
Bringing the Love of Jesus to the Lives of People
Purpose:
The DSM exists to equip, encourage, and empower middle & high school students to grow in the likeness of Jesus Christ. His primary role will be that of a trainer, and helping students and adults grow in their relationship with Jesus Christ.
Relationships and Accountability:
The DSM primary report is to the lead pastor.

The DSM will meet regularly with the StoneBridge Community Church (SBCC) leadership team for the purposes of encouragement and ministry updates.

The DSM adheres to SBCC doctrinal statement (http://stonebridgedp.org/beliefs/)

The DSM is able to pass a background check.
Essential Duties & Responsibilities:
To provide a balanced ministry of evangelism and discipleship including:

To teach the Bible with clarity, creativity and conviction

Provide opportunities for worship

Provide opportunities for students to serve others

Provide opportunities for students to build a healthy group image

To recruit, train, and supervise adult volunteer staff in ministry to students

To provide meaningful opportunities for students to connect with other students

To have regular contact with parents and students

To develop relationships with students through regular connection ministry

For each student to be under the care of a adult "shepherd"

To provide prayer support for students and parents

Participate in regular staff meetings

Assist in the planning, coordination, and leading of worship services
Personal Qualities
Vibrant Love for Jesus Christ and students, and the desire to bring the two together (Matt 22:37-38)

Committed to living & modeling a Godly and holy lifestyle, authentic in their relationship with Jesus Christ (I Cor 10:31-11:1, I Tim 4:11-12)

If married, a loving relationship with their spouse, and their spouse has a proven desire to be involved in ministry to others

Above reproach in personal relationships (I Tim 3:2)

Communicates well with students, parents, and adult volunteers

Demonstrated ability to take initiative and see things through to completion

Ability to lead middle & high school students, and adults