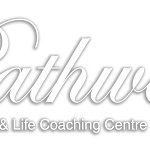 Website Pathways Counselling & Life Coaching
A growing Christian Counselling Centre in Mississauga
Job Title: Administrative Assistant
Company Profile:
WJ Mole and Associates, is a growing Christian Counselling Centre in Mississauga, we provide counselling services to a highly diverse client base. Our goal is to help our clients find hope, healing and strength through respectful confidential counselling and life coaching. We strive to emanate an environment of acceptance, calm and hope.
Perks:
A relaxing but busy work environment – work with amazing, caring people – able to utilize own skills and rhythms to have things flow well – in charge of all office admin- welcome your input and style and creativity. Free underground parking. Bus stop is steps from our building.
Who we're looking for:
We're looking for just the right person to be our Vice-President of First Impressions. The impact you make on our potential clients will make or break our success. This means you are a very special person, a unique individual who is an experienced, grace filled, well-organized, detailed oriented, independent thinking, independent working, problem solving, outgoing, people loving individual to join our team and be responsible for the Administrative aspects of our growing Practice.
This role entails the following, but not limited to:
* Vice-President of First Impressions, warm and welcoming in our Reception area
* Handling all incoming phone enquiries
* Book appointments for multiple Therapists in Computerized Appointment System
* Confirm appointments with clients as needed, via phone, email, txt
* Prepare invoices/sales receipts in QuickBooks for clients
* Process payments of invoices/sales receipts from clients
* Assist in the production of marketing and seminar materials
* File closed client files
Qualifications:
* High level of professionalism
* Excellent interpersonal and communication skills, written and verbal
* Able to work independently with little supervision
* Attention to detail
* Proficiency in Microsoft Office
* Basic knowledge of QuickBooks Accounting System
* Experience working in an office environment/professional setting
This is a permanent-part time position, 28 hrs. week, Mon – Thurs 12:30pm – 8:30pm.
Salary: $14.00 Hourly
"No Phone Calls".